Where Are Lexus Cars Made?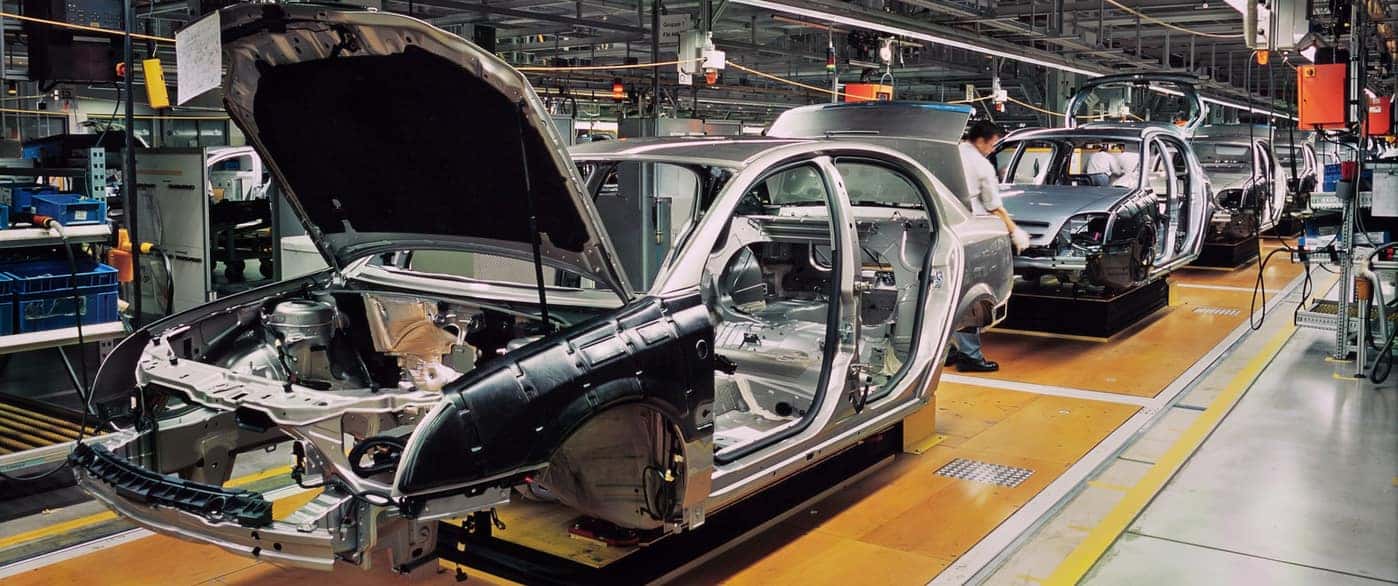 You've seen new Lexus vehicles all around Colts Neck, but have you ever wondered where are Lexus cars made? While many Holmdel drivers would guess Japan, the answer is a little more complicated than that. Many models are manufactured in Asia, but a surprising number of models are produced in North America. Let's take a look at the long, international journey of a new Lexus in the making:
Lexus Production around the World
So, where is Lexus made? Lexus has seven different manufacturing plans in Japan, Canada, and the United States to keep up with consumer demand for these iconic vehicles. Each plant has its own specialization within the new vehicle lineup:
Toyota Tahara Plant (Tahara, Japan): Lexus LS, IS, GX, LX, and RC
Toyota Yoshiwara Plant (Toyota, Aichi, Japan): Lexus LX
Toyota Motor Kyushu (Miyawaka, Fukuoka, Japan): Lexus UX
Toyota Miyata Plant (Miyawaka, Fukuoka, Japan): Lexus IS and ES
Toyota Motomachi Plant (Toyota, Aichi, Japan): Lexus LC
Toyota Motor Manufacturing Canada, Inc. (Cambridge, Ontario, Canada): Lexus RX, Lexus RX Hybrid
Toyota Motor Manufacturing Kentucky, Inc. (Georgetown, Kentucky, United States): Lexus ES
Lexus Parent Company
You know that Lexus is a heavy-hitter in the automotive industry, but did you know that Toyota is the owner of the Lexus brand? However, the two brands maintain their own unique points of view with distinctive specialties. For example, Toyota is based in the city of Toyota, while Lexus is located in Nagoya. And while Japanese drivers make up the largest segment of Lexus customers, you'll find Lexus in over 70 different countries and territories with operational centers from Belgium to Texas!
Experience Lexus in Oakhurst
Now that you know where Lexus is made and who owns the brand, are you ready to experience the brand up close and personal? Many Toms River drivers believe that Lexus produces the very best used luxury cars under 10,000, so stop by Ray Catena Lexus of Monmouth to see for yourself! Our team can help you find just the right model for your wants and needs, whether you prefer a sporty coupe or a spacious SUV. Contact us to set up a test drive!
More from Ray Catena Lexus of Monmouth
The 2022 Lexus RX 350 is one of the most popular vehicles on the Colts Neck roads, and continues to impress with each new model year. The new RX 350 comes with all the latest performance, safety, and technology features you've come to expect. Let's check out the 2022 Lexus RX 350 trims levels with…

The Lexus RX 350 is one of the most popular vehicles in the lineup. It provides luxury, capability, and style in one immersive package. You'll get the latest tech, performance, and safety features available, providing the confidence to tackle any road around Colts Neck. But what about the colors? Learn more about the 2022 Lexus…

There are a variety of engines available with the Lexus NX trim levels. Our team at Ray Catena Lexus of Monmouth is eager to get Colts Neck and Holmdel drivers into the vehicle that meets their needs. We will dive into the horsepower, torque and overall fuel efficiency of the Lexus NX, and some of the green options available…