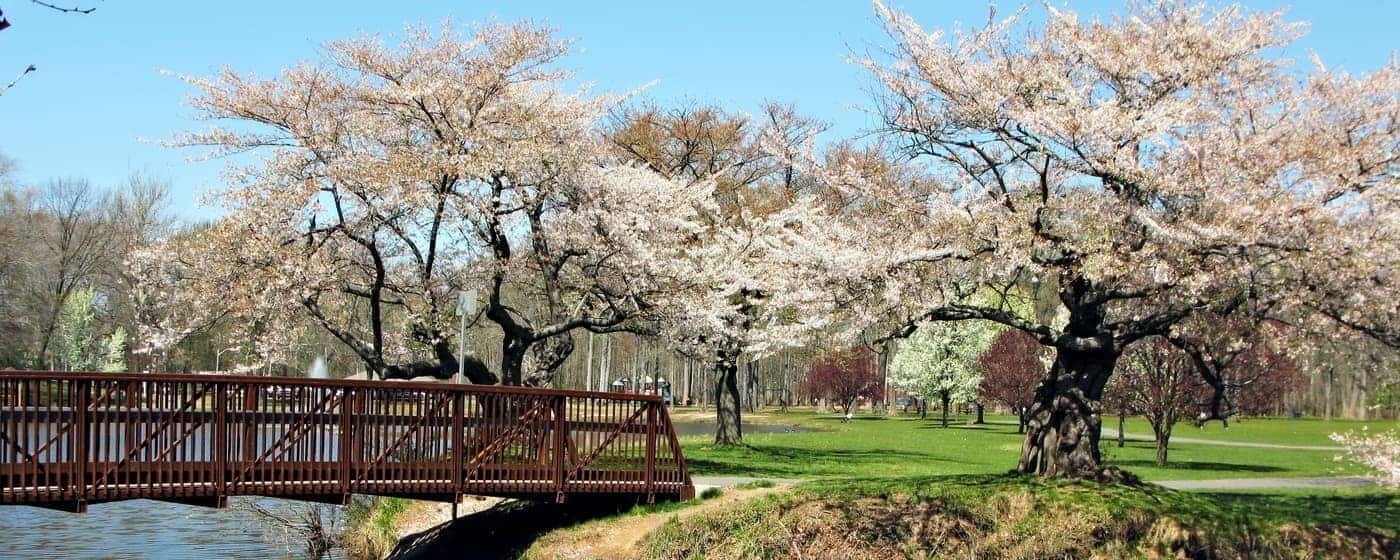 New Jersey isn't called The Garden State for nothing. There are always things to do near Oakhurst on great public lands whether you're in Colts Neck, Holmdel, or venturing downstate in your new Lexus.
---
Liberty State Park, Jersey City
Get a taste of nature with the breathtaking Manhattan skyline at Liberty State Park. The Central Railroad of New Jersey Terminal's the focal point of the park, with a two-mile trail that takes visitors to picnic spots with views of the Hudson River and the Statue of Liberty. There's ferry service to Ellis Island from the park. The Liberty Science Center also calls the park home. Pay your respects to 9/11 victims at the Empty Skies Memorial.
Cheesequake State Park, Matawan
Just a 30-minute drive from Oakhurst is Cheesequake State Park. While it's considered the point that separates the urban northern half of the state from the suburban and rural south, it's also where two ecosystems converge. It's a great place to get a taste of all New Jersey nature has to offer, from marshes and swamps to hardwood forests. Here you'll find New Jersey State Park camping and fishing.
Washington Crossing State Park, Titusville
History buffs can't miss Washington Crossing State Park, where George Washington and his troops landed after crossing the Delaware River on Christmas Day, 1776. The Johnson Ferry House, which operated as a tavern in 1776, stands on the property with historically-accurate displays. There's plenty of wildlife and birds to see, or you can watch the stars from the John W. H. Observatory.
Barnegat Lighthouse State Park, Barnegat
Head down the south shore to visit Barnegat Lighthouse State Park on the northern tip of Long Island Beach. Beaming Barney was first lit in 1859 with a beam that can be seen from 22 nautical miles away. During the summer visitors can climb to the top for a breathtaking view. See one of New Jersey's only remaining maritime forests from a short trail in the park.
Visit New Jersey Parks in a New Lexus!
With over 30 state parks in New Jersey, you're going to need a comfortable, reliable car to travel to them all. Contact Ray Catena Lexus of Monmouth to find the perfect car for your New Jersey park adventures or skiing adventures, and check out some Monmouth County restaurants to refuel at after a day of activity!