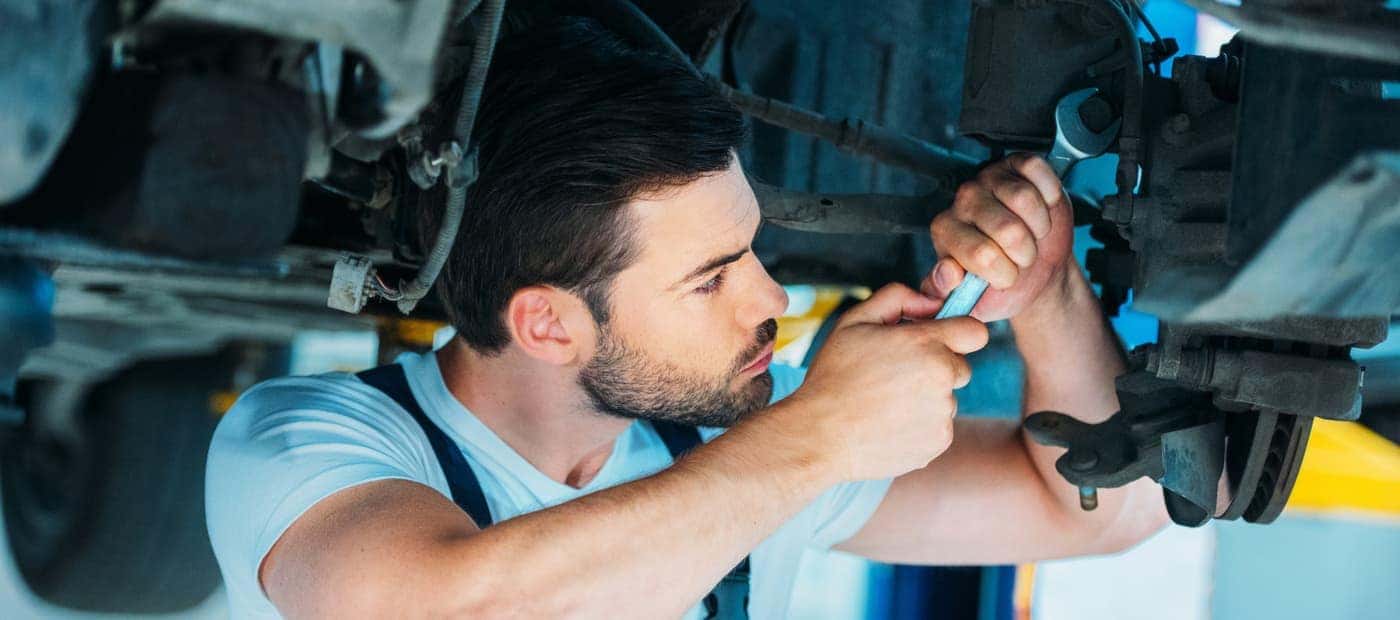 Whether you are ready to purchase a new car or you want to make sure you keep your current car running for a long time on Colts Neck roads, routine maintenance and inspection is key. Your local authorized Lexus Service Center has a general recommended service schedule, but it's important to always check your owner's manual for model-specific recommendations, as they will vary slightly depending on what type of vehicle you have and what you use it for. Learn more below, and choose Ray Catena Lexus of Monmouth whether you are searching "Lexus oil change near me" or "Edison auto parts" for your service needs!
---
Every Month
If you want to completely on top of vehicle upkeep, there are easy inspections you can perform every month in between trips to the service center, which may help you catch an issue before it escalates to something more serious.
Clean the interior and exterior to avoid build up of grime, stains, or rust
Make sure all the interior and exterior lights work
Check to see if either the check engine light or the maintenance required light is on
Check windshield wiper fluid levels
Check tire pressure and tread
These regular checks can help your tires last longer and even help increase the interval between oil changes!
Every Three Months / 3,000 Miles
Every three months or 3,000 miles, perform the following vehicle maintenance checks. Some of these are easy to do at home, but if you need any assistance, rely on Ray Catena Lexus of Monmouth.
Automatic transmission, power steering, wiper fluid levels
Engine oil and air filter
Fuel filter
Belts, exhaust, and hoses
Tire pressure, tread, and wear and tear
All lights inside and out
Every Six Months / 6,000 Miles
When you hit the 6,000-mile mark or the six-month mark–whichever comes first– you'll want to do the following maintenance checks in addition to the preventive inspections listed above:
Car battery and cables
Chassis lubrication
Windshield wipers
Polish your vehicle
Change your engine oil
Every 12 Months / 12,000 Miles
It important to make sure you get the vehicle components listed below inspected at least once a year, but if you drive more than average in and around the Holmdel area, the 12,000-mile mark may come first, in which case you won't want to wait until a full year has passed:
Brake system
Coolant levels
Transmission fluid levels
Steering and suspension
Why is Routine Car Maintenance Important?
Just like people, cars need regular check-ups and preventative care to ensure long and healthy lives. Without that routine auto service, you risk experiencing more serious issues down the road, which can lead to the need for new Lexus OEM parts and costly repairs. Routine maintenance not only keeps your car, truck, or SUV in running smoothly, but it also saves you money. You can also save money on your next visit with Lexus coupons and Lexus service specials at Ray Catena Lexus of Monmouth!
Rely on Ray Catena Lexus of Monmouth for Your Service Needs
When it's time for your next round of routine maintenance, or if you're interested in car detailing, schedule an appointment at the Lexus service center in Oakhurst. Our specially trained technicians will have your car back to you in no time. If you want to add more style and function to your model, you can also turn to Ray Catena Lexus of Monmouth for genuine Lexus accessories today!